Welcome to the Mad About You Wiki!
Mad About You is a multiple Emmy award winning series that first premiered in May 1993.
The series follows newlyweds Paul Buchman, a documentary filmmaker, and Jamie Stemple Buchman, a public relations specialist. They must come to terms with everything from the smallest hiccups to household disasters!
Receiving such high acclaim and an outpouring of affection from fans, it came as no surprise than the series is set to revived with Season 8 on the horizon!
Starring Paul Reiser and Academy Award winner Helen Hunt, the series is a classic tale of romance, laughter, and family.
We are currently editing 219 articles and the community is making 985 edits. We are the go-to place for all things Mad About You!
Mad About You Returns!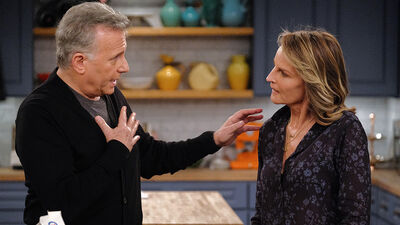 Mad About You has been revived!
The brand new eighth season is produced by Spectrum Originals, with Helen Hunt and Paul Reiser reprising their original roles!
The revival pick ups with the Buchmans now-adult daughter preparing to leave for college. Helen Hunt wanted the revival to be "the things that it always was, which was funny, No. 1; about something we give a s— about; and that it had that tension between how beautiful love can be and how hard it can be to love someone."
The revival premiered on November 20, 2019! Join the discussion! →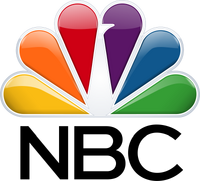 Mad About You Wiki
We're a collaborative community website about Mad About You, the Golden Globe-winning comedy show, that anyone, including you, can edit. Click the edit button at the top of any page to get started!